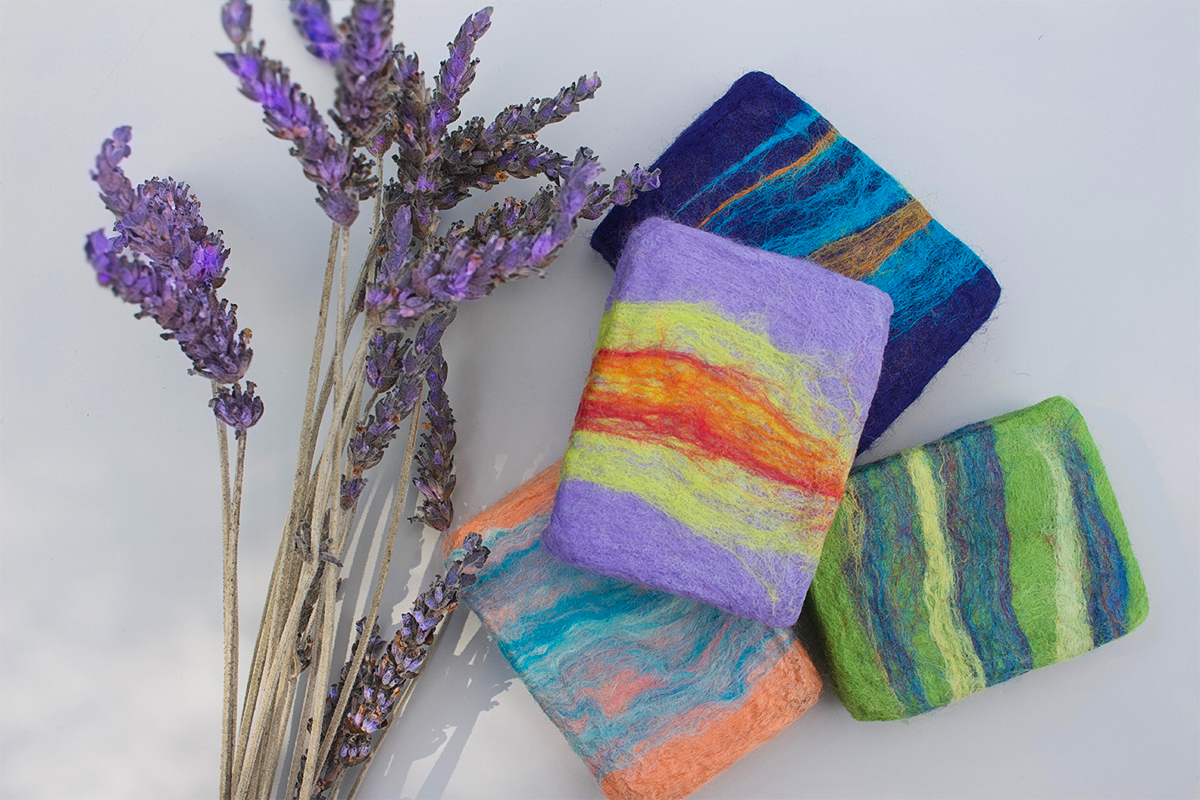 Lavender
Made from pure glycerin, this soap combines lavender essential oils and ultramarine blue(lapis lazuli) to create a beautiful fragrant bar.
Customer favorite! Rectangular shape.
Each soap is hand-felted in a variety of unique color combinations. If you have a request for a certain color please let us know!
The examples you see are what to expect when you choose your style in the comments sections at checkout. Example. Violet base with orange yellow overlay.
Single Bar approx. (4oz)
Please allow 7-10 days to receive your order. Each item is hand-crafted and often made to order.